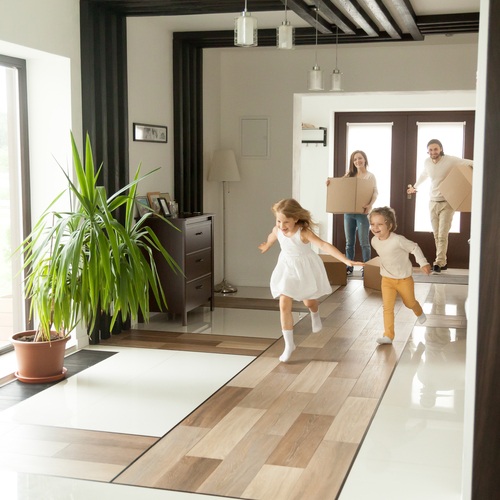 If you're moving out of town for work, then you may want to consider working with a relocation specialist. A relocation specialist is a professional who will help you handle all the details of your move so that's it's as stress-free as possible. This includes everything from helping you sell your current home to getting you settled in your new place. Let's take a closer look at what kinds of services a relocation specialist can offer you.
Help you sell your home
If you are a homeowner, a relocation specialist will help you find an agent to sell your home. When you're dealing with a move that is prompted by a change in your job, you won't have much free time to handle all the details. The relocation specialist will help ensure that your home gets on the market, and that you have as little paperwork to deal with as possible.
Help you find a new home
In addition to selling your current home, a relocation specialist will help you find a new place to live. Whether you're buying or renting, they'll connect you with a qualified agent in the area you're moving to. This is usually an agent who specializes in working with those who are relocating and who may not know much about the area. In addition, a relocation specialist will help you with the paperwork that will need to be completed during the closing process and answer questions you have about laws and regulations in your new area.
Help you find a moving company and pack
Anyone who has moved before knows that it can be an enormous and stressful job. A relocation specialist will help you find a reputable moving company, and may even be able to help you get a discount. They'll also help you locate professionals to do your packing and to ship items.
Help you arrange shipping of unusual items
If you're moving a long distance, especially if it's out of the country, you'll need to ship some unusual items. This includes your car and even your pets. Moving across borders with a pet can be a complicated process, and a relocation specialist will help you to navigate it so that your pet is properly cared for.
Help you get settled
Getting set up in a new town or a new country can take some time. A relocation specialist will be able to connect you with local service providers like doctors, accountants, and even babysitters. They're tapped into a large network of reputable people so that you can get settled into your new life as quickly as possible. They can also arrange tours and provide information about local attractions and amenities.
Help your kids get settled
If you're moving with kids, it can be especially stressful. That's why it can be so helpful to work with a relocation specialist. They will help you find the right school for your children and help set up childcare.
As you can see, working with a relocation specialist for a big move can be a huge asset. What's even better is that it's unlikely to cost you, as they generally receive fees for their vendor referrals. So if you're getting ready to relocate for work, it makes sense to use a relocation specialist to help you arrange all the details.
Compliments of Virtual Results