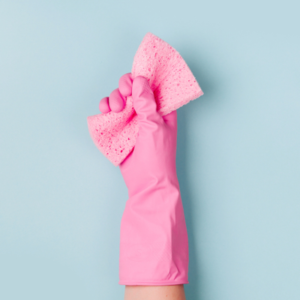 While virtual tours have become popular for many homebuyers during the pandemic, some serious buyers will still want to see a home in person before they make an offer. After all, buying a home is one of the biggest financial decisions we make in our lifetimes. It makes sense that a buyer wants to know exactly what they're getting into. If you're selling your home, then what should you do to prepare for these situations? Here's what you need to know to keep you and your family safe.
Insist that buyers have a pre-approval letter
Now is not a good time to cater to buyers who may be "just-looking." If a buyer wants to see your home in person, you want to make sure they are serious about potentially making an offer on your home. As a condition of an in-person showing, ask for a loan pre-approval letter. When a buyer has taken the time to get pre-approved for a home loan, you can be reasonably sure that they are ready to buy a home.
Have them take a virtual tour first
If you want to limit the number of potential homebuyers who see your home in person, then ask them to take a virtual tour first. Sellers and their agents can either prepare a virtual tour with available software that buyers can view at any time. Or the buyers can arrange to take a virtual tour in real-time with the aid of video-conferencing software like Zoom, FaceTime, or Skype. In addition, buyers should be given the seller's disclosure statement before making an appointment for an in-person showing. That way, if there are any issues that may be deal-breakers for them, they can know this ahead of time and not bother with seeing the home in person.
Make a "showing kit"
Once you have serious buyers that want to see your home in person, then sellers and their agents should create "showing kits" to have at the home. The kit should include items like hand sanitizer, gloves, masks, and booties. Hopefully, the buyers will already have most of these things with them. But if not, you've got all your bases covered by having extras on hand. You should also have hand soap available at all sinks so that buyers can easily wash their hands if needed.
Thoroughly clean and disinfect
Before potential buyers come over, sellers should thoroughly clean and disinfect their homes following CDC guidelines. Pay close attention to frequently touched surfaces such as countertops, doorknobs, and light switches. Put out a sign that asks guests to either remove their shoes or use the booties provided. Once you return to the home, you should clean and disinfect all these surfaces again.
Prepare the home before the showing
One of the best things you can do before the showing is to anticipate everything that a buyer may touch. Turn on all the lights before you leave the house. Open all closets and cabinet drawers so buyers can easily see everything without having to touch anything.
By having a little forethought, buyers and sellers can easily stay safe for in-person showings provided they all follow the guidelines outlined above.
Compliments of Virtual Results