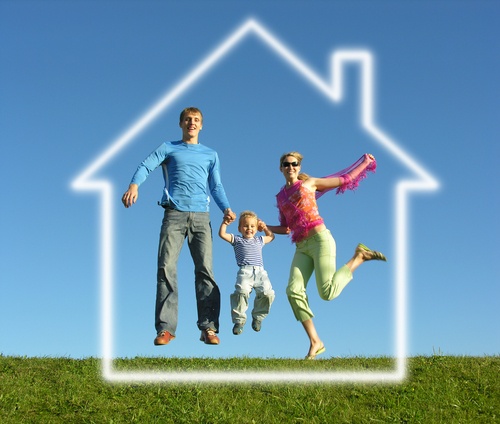 Buying a new home can be stressful. But when you have to do it from across the country, it can be doubly so. If you've recently gotten a new job, committed to a new relationship or just need a change of pace, you may soon find yourself in the position of house-hunting from another state. Here's what you need to know so you can survive the process.
Start online
In today's technological world, much of your home search can be conducted online from the comfort of your current home. Check out real estate websites to see what's listed in the local market. Post on social media that you're looking for a house in the area. Get a sense of what prices are like and what you'll be able to afford. Use Google Earth to take a virtual tour of potential neighborhoods. There is so much you can learn without even visiting.
Interview real estate agents over the phone
Even though you can't meet them in person, you should still take time to interview potential agents over the phone. Your relationship with your agent is an important part of the process, and you'll be relying on them even more when moving from a long distance. Working with someone who is extremely knowledgeable about the market you're moving to is important. Try to interview at least three agents to find the one that is most compatible with your needs.
Get clear about your needs
When you're searching for a home nearby, it's easy to take an afternoon to look at potential homes, even if you don't think they're a perfect fit. Not so if you're moving far away. In order to maximize the time you have to look at homes, you need to get very clear about what it is you want and what you can afford. Make a list of what you can't live without and a list of what might be nice to have. Be sure to communicate these desires to your agent so that they can be sure to schedule viewings only for homes that fit your needs.
Take a weekend visit
If possible, you should try to get out to your new city for a couple of days to look at houses in person. If you've gotten specific about your needs and communicated them to your agent, you should have enough time to see the homes you would be genuinely interested in. You can also use this time to drive around potential new neighbors and get a feel for them.
Consider short-term housing
If all this sounds too stressful, you might consider simply living in short-term housing when you first arrive. Look online for short-term leases or sublets in the city where you want to move. Taking a few months to get to know a neighborhood can help make your housing choices clearer, and it can relieve some of the stress as you are packing up and getting ready to move.
While buying a home from across the country can be daunting, it isn't impossible. With a little planning and a trusted agent at your side, you can complete your home purchase more easily and be settled in no time.
Compliments of Virtual Results