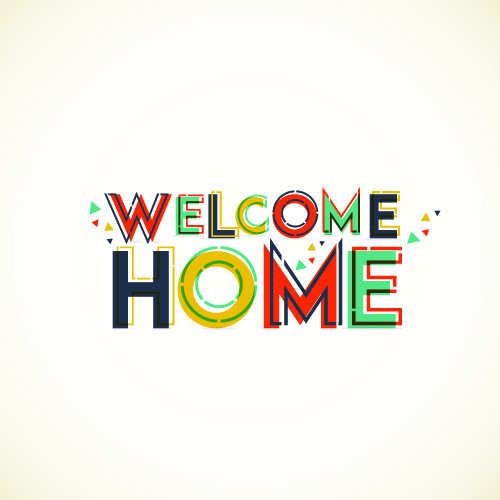 It may seem silly, but giving your new house a name can give you a real sense of ownership. You don't have to live in a mansion or on a grand estate to do it. Naming your house gives it a spirit that captures the essence of those who call it home. Here are some ideas to inspire you when choosing the best name for your new home.
Research existing homes
A great place to start when brainstorming ideas for your new home is to see what's already out there. Think of the famous homes you know that have great names, like Frank Lloyd Wright's Fallingwater or Tara, the plantation in Gone With the Wind. What mood do they capture? How do they describe the character and surrounding landscape?
Walk the neighborhood
Next, take a stroll around your new neighborhood. Do any of the other houses proudly display a name? You'll want to avoid naming your home the same thing as a neighbor's house, so take note of what might be off limits. What features of the area are other homes highlighting? Is there a certain type of tree native to the area? Are you near a lake? Is your home nestled in the mountains? These characteristics can help define the tone of your name.
Explore your home's history
Another place to find inspiration when naming your home is exploring your home's history. You can research online to see what kind of information you dig up. You might also visit the county records office or local historical society. If your home is older, it could have a colorful history that can inform the name you ultimately choose.
Get personal
One of the most obvious places to find a good name for your home is to name it after the family that lives there. Something along the lines of Smith Farm, Gonzalez Hall, or Miller's Cottage can make your home feel more personal almost instantly. You could even do some genealogical research and christen your home with an ancestral family name.
Explore the property
Are there any unique characteristics of your property? Perhaps there are two palm trees that frame your house just so. Or maybe your landscape is particularly rocky, or enjoys delicious shade on a summer afternoon. Twin Palms, Rocky Bend, and Shady Acres can be very charming names for a home. Perhaps there's a particular kind of wildlife that enjoys visiting your yard. Are the frogs loud at night? Do cardinals frequent your bird feeder? Maybe you're lucky enough to see the occasional fox traipse through the backyard. These can all provide great inspiration when deciding on a name.
Make it official
Once you've decided on a name, it's time to christen the house. Have a plaque made for your front door that announces your home's name, make a simple sign that welcomes visitors to your garden, or emblazon the mailbox with your home's new moniker. However you decide to display it, embrace your home's new name and don't be shy about telling your friends and family. It can be a fun and whimsical way to make your new home your own.
Compliments of Virtual Results