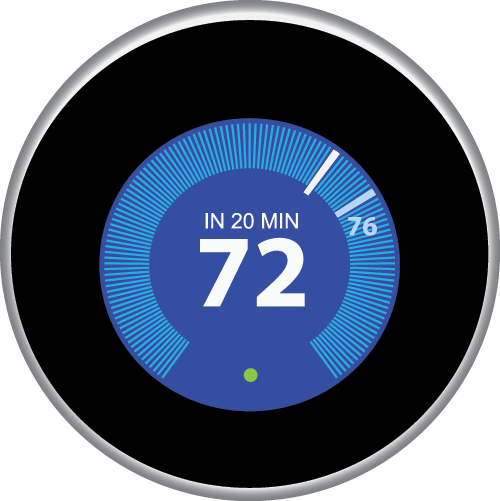 If a home sale is in your future, then you may want to start thinking about ways you can increase your home's value. Getting top dollar is important to all sellers, and by making strategic choices about upgrades and renovations, you can get a handsome return on your investment when it comes time to sell. Follow these tips to help you get the best offer when you sell your home.
Update the basics
A picture of your furnace or water heater is not going to be your primary listing photo, but having up-to-date appliances can help with your home sale. If your furnace is more than 15 years old or your electrical panel is out of date, consider replacing these components before you sell. Many of today's homebuyers are looking for properties that are move-in ready and don't want to deal with outdated appliances and systems.
Improve your curb appeal
One of the easiest ways to add value to your home is to improve your home's curb appeal. The exterior of your home is the first thing that potential buyers will see, and first impressions count. Don't let a potential buyer be turned off by an ugly, boring, or poorly maintained landscape. Clean up trees, shrubs, and bushes and plant colorful annuals for an instant pop of color. Paint the front door an attractive shade, and update your mailbox, house numbers, and lighting fixtures. A small investment of time and money can make a big difference.
Invest in kitchen upgrades
Kitchens continue to be a big selling point for buyers. If your kitchen is in desperate need of a makeover, consider making the investment. You don't need to do an entire overhaul. Instead, replace appliances, countertops and flooring. Give the walls and the cabinets a fresh coat of paint and replace hardware.
Increase the living space
You may not have it in the budget to physically make your floor plan larger. But you can use the space you do have to its fullest potential. If you have an unfinished basement, it could be worth it to finish the basement before selling. Attics are another popular option for increasing the amount of living space. Consider the kinds of buyers in your market and stage your home to appeal to them. This could include staging an extra bedroom as an office or child's playroom or turning an upstairs closet into a small laundry room.
Make it energy efficient
Energy efficiency is becoming more and more important to homebuyers. You can make your home more energy efficient by installing double-pane windows, adding better insulation to the attic, using LED light fixtures, and upgrading to energy efficient appliances.
Upgrade to smart technology
Finally, a great way to increase your home's value is to invest in smart technology. The types of smart devices that appeal to homebuyers include thermostats, security cameras, door locks, doorbells, lighting, and fire detectors. These devices have become much less expensive in recent years, and can often be easily installed without the help of a professional.
Compliments of Virtual Results