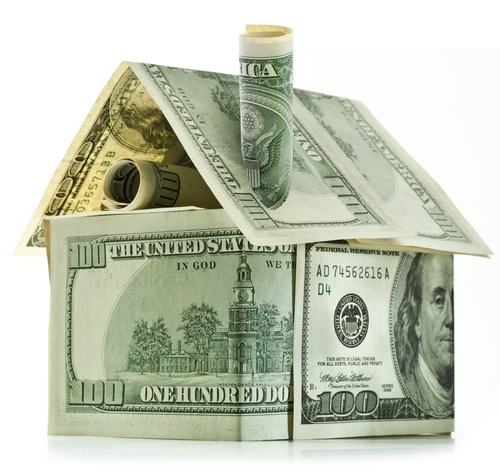 We're gearing up for the spring home selling season. This is the busiest time of year in the real estate market, and many homeowners will be putting their houses up for sale. If you're one of them, then you've no doubt thought about how much you'd like to get for your home. In fact, pricing a home can be one of the most difficult parts of the process. Here's what you should take into consideration when you're determining the listing price for your home.
Look at comps
One of the first things to do when pricing a home is to look at recent sales in your neighborhood, known as comps. Determine which homes are similar to yours in size, details, and condition and see what they sold for. This will give you a good idea of what your own home is worth. Ask your agent to compile a Comparative Market Analysis (CMA), which is a report that details all those recent sales. You can also search yourself online.
Look at current listings
You can also take a look at current listings to get an idea of your home's value. These are homes that are on the market but have not yet sold. Look for homes that are less than a mile from yours, unless you live in a sparsely populated area. They should also be in the same neighborhood as yours. Even if a home is only a few blocks away, if it's in a subdivision that has a different character than yours, then that can affect the price. Look at homes that are in similar condition to yours so that you can make justifiable comparisons.
Look at ratios
Another aspect of recent home sales you should evaluate is how much the home was originally listed for compared to what the final selling price was. Are homes in your neighborhood selling for the asking price, or are there generally price reductions? If homes sold for asking price or less, then you're in a buyer's market. However, if homes are selling for the listing price or more, then you're in a seller's market.
Look at expired listings
Are there homes in your neighborhood with expired or withdrawn listings? You need to evaluate these as well. How long were the homes on the market without a sale? Take some time to consider why those homes did not sell. Was it priced too high? Was it in an undesirable location? Was it in need of upgrades? Was there insufficient marketing for the home? Use this information to help you determine how to price your home, what upgrades may need to be made, and how much marketing may be needed to find a buyer.
Price for online searches
Finally, you need to remember that most homebuyers begin their home searches online. And most buyers will be looking for homes in a certain price range. You need to take these price ranges into consideration in order for these buyers to find your home. For example, if a buyer is looking for a home in the $180,000 to $200,000 range, your home will not show up in the search if it's priced at $205,000.
Compliments of Virtual Results