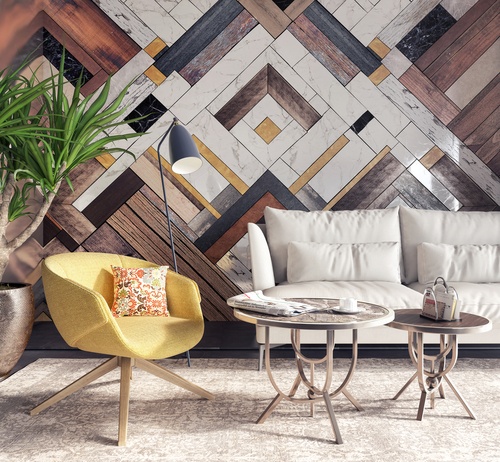 Does your home feel less than perfect? There are truly very few homes that live up to all the owner's expectations. Although it's common for most homeowners to feel some dissatisfaction with certain elements of their homes, it can be more obvious when you've just moved in or you're trying to sell. But don't worry! There are many ways that you can minimize your home's flaws. Here are some of our favorites.
Emphasize your home's features
First of all, one of the best ways to downplay your home's flaws is to emphasize its features. Even if you feel like the home could use a complete overhaul, it would be surprising if it didn't already have several things working in its favor. Take note of which features you really like, and play them up. This could mean adding curb appeal to a large front yard, drawing attention to the home's architectural details, or organizing an open layout to make it great for entertaining.
Maximize your storage
Is your home short on storage space? One of the best ways to make the most of the storage space you do have is to declutter. When you have tons of extra space, it's easy to hold on to items you think you may use again…someday. But when you lack that space, you need to take time to thoroughly go through your items and discard the ones you no longer need or use. You can make even more use of the space you have by installing double rods in closets and adding shelves. Not sure how to start? Check out Marie Kondo's The Life Changing Magic of Tidying Up to learn how to let go of and organize your possessions.
Upgrade the view
Not every home can have a view of the ocean. But if you're stuck looking at a parking lot or building, there are ways you can improve the view. Plant trees or shrubs outside the window to create a living fence. If you choose evergreen varieties, they will provide privacy all year long no matter the weather. Another option is to invest in beautiful curtains that will draw the eye away from the view outside.
Create focal points
If you want to draw attention away from a room's flaws, then create a focal point. Choose a focal point based on the purpose of the room. If it's a bedroom, then create a focal point with the bed that draws your eyes directly to it. If it's a living room with a fireplace, then play up the desirability of the fireplace with beautiful art, and make sure all the seating faces it. You can also create a focal point in a living room by creating an accent wall with eye-catching wallpaper or paint.
Let in the light
Lastly, if there are rooms in your home that are too dark, there are many ways you can let in the light. Paint the walls a light color. Hang mirrors across from windows or lamps so they will reflect the light. Decorate using reflective surfaces, such as gold or high-gloss finishes. And if it's a tree or bush outside that's blocking the light, trim it back.
Compliments of Virtual Results