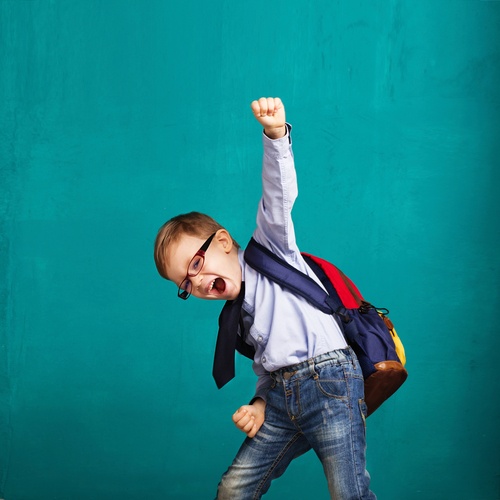 Moving can be stressful. Add choosing a new school for your kids into the mix, and it can be doubly so. Not only do you want to find a home that suits the needs of your family, but you also want to make sure that it's in a neighborhood with great schools. If you're getting ready to move and choose a new school, here's what you should know.
Decide what you're looking for
Before you even begin your school search, you should decide exactly what you're looking for in a potential school. Do you want a large school or a small one? Are you sending your kids to public or private school? What kinds of after-school activities are you hoping will be available? Are you looking for an ultra-competitive environment or something more relaxed? Does your child have special needs? Make a list of your must-haves to help you narrow your neighborhood search.
Do your research
There is a wealth of resources that are now available online to help you research potential schools. You can find out ratings for each school, the types of programs they have available, their test scores, teacher quality, class size and much more. When you're looking at different neighborhoods, take the time to also research each school in those neighborhoods. This will give you a much better idea of where to target your home search.
Visit the schools
When you are viewing potential new homes, also make arrangements to visit the schools for that area. When you're there, ask the staff questions. What types of extracurricular activities are available for students? What is the school's disciplinary process? What types of technology are available in the classroom? Do they provide busing? Also discuss whether or not there are entrance requirements, especially if it is a private school with limited admissions. Your child may need to meet certain criteria in order to be accepted.
Talk to other parents
If possible, talk to other parents about their experience with the school. Tell everyone about your upcoming move. They may be able to help connect you with parents in the area. You can also use social media to find out more information about a school and to connect with parents from the area. Check online to see if there are any parental reviews of the schools you are considering.
Discuss it with your agent
Working with an agent who is an expert in the local area can be a huge benefit when you're trying to find a new school. Find an agent that specializes in helping families relocate. They will have a wealth of information about the schools you are considering. They can often connect you with other parents in the area as well.
Have a back-up plan
No matter how well you plan, things don't always go they way we want them to. For one reason or another, the school you choose may not work out. Make sure that you have one or two schools to fall back on should your top choice not pan out. That way, if things don't go as planned for your child, you can more easily make the transition to another school without having to scramble at the last minute.
Compliments of Virtual Results