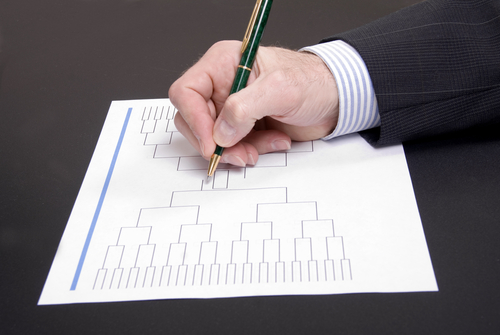 When it comes to basketball, we only have 64 teams to narrow down into our Final Four to fill our brackets. When it comes to buying our first home, we have thousands of options and dozens of choices to consider, but when it all comes down to it, there are just a handful of things that are really important to new homeowners:
Affordability
Livability
Accessibility
Sociability
Affordability
Once you've bought your new home it's too late to really consider if you can afford it. With a house, the bottom line of the sales contract is not the bottom line of expenses. In addition to Principle, interest, taxes and mortgage insurance, you'll need homeowner's insurance (not the same as mortgage insurance, which only insures the bank, not you), landscaping (or, if you're doing it yourself you'll need all that equipment), downpayments on utilities, travel expense if you're further away from your workplace and money to set aside for maintenance. If you're planning on making any improvements, you'll need to set aside money for that too. So, when you're planning on purchasing a home, don't forget to add in all the other costs to live in it once you get it.
Livability
Buying a home, whether or prebuilt or custom built just for you, introduces a host of options about appliances, numbers of bedrooms and bathrooms, garage space and even the layout of the kitchen. If you don't know how your family lives in a space, you may end up with a house is beautiful inside and out, but just doesn't fit your living style.
In fact, you'll find lots of stories about people that bought new homes only to find out that their current furniture didn't fit. Talk about a new expense! But when you can see your furniture in the room, and start making decisions about where to place items before you've even made an offer, you're probably on the right track.
Some people move to popular neighborhoods because it seems like a good investment, only to discover that none of their friends live nearby and rules of the association make it difficult for them to work on favorite hobbies. Others move to the countryside, with panoramic mountain vistas or lake views only to discover that they'd rather be in a downtown walkup.
Accessibility
If you don't travel to and from your potential new home during rush hours, weekends and other potential traffic times, you won't know how accessible it will be for you and your family. A lovely home that your family enjoys while you commute two hours each way to work is probably not the perfect choice for you. Additionally, if you're planning to live in the home for many years to come, you'll want to avoid homes with lots of stairs, narrow doorways and other structural items that might make it less useful as you get older.
Sociability
Living out of town can seem like a dream (and for many people it is a perfect location), but if you like to go out in the evenings or walk over to meet friends at a nearby pub, you'll find it hard going living a distance from your local haunts.
As your real estate professionals, we can help you find the perfect home for all the parts of your life. We won't talk you into anything that doesn't fit into your final four.
Compliments of Virtual Results