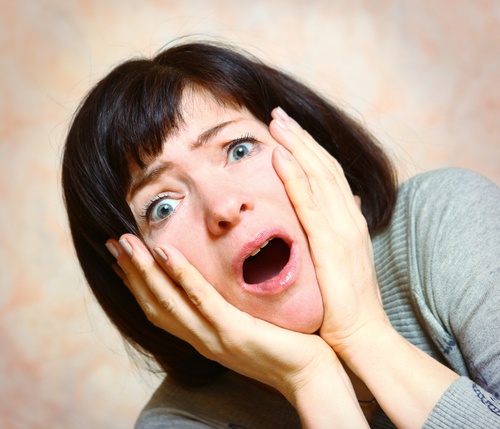 We understand – selling a home is tough! It's one of the biggest financial transactions you'll ever complete in your lifetime. That can be scary. But don't let it keep you from putting your house on the market. Here are some common fears that you might experience when selling your home, and tips on how to face them.
You'll be overwhelmed
Getting your home ready for the market can be a big job. Cleaning, organizing, repairing and painting can take time. You may feel like your to-do list is going to be a mile long, and that you'll never finish it. While it does take effort to get your home ready for showings, you can help yourself by starting early. Tackle your list one item at a time. Don't feel like you have to complete everything in one weekend. Talk to your agent about which items to prioritize, and let them help you organize your tasks.
Your home won't sell
This is a common fear for most sellers. It's easy to worry that once you list your home, it will languish on the market for weeks or even months. Your fear can be compounded if you know you'll need that money in order to secure a new place. The best way to face this fear is to get an early start. Work with an experienced agent who understands your local market. Your agent can make sure your home is priced right for the current market conditions.
Your agent will underprice your home
Another fear that sellers may face is that their agent will want to price their home too low. The best way to deal with this is to compare your home's listing price with similar homes listed in your area. Are they around the same? If you feel this is a trust issue with your agent, interview other agents. You'll either discover that your agent's assessment is on par, or that it's way off base. The bottom line is – you don't have to list your home with an agent you don't feel comfortable with.
You'll feel exposed
Your home is your sanctuary. It's where the most personal moments of your life take place. It's totally normal to feel uneasy about suddenly opening your home to strangers. Especially when those strangers will be making judgments about it. If you are worried that you'll feel too exposed, take time to remove all your personal belongings from the house before potential buyers walk through. Paint rooms in neutral colors. By de-personalizing your home, you'll be able to treat it more like a business transaction.
You'll be too emotional
Lastly, we know it can be tough to let go of your home. You've made memories there, and sometimes it's difficult to move on. You can counteract this by daydreaming about the new chapter of your life that is coming up. Find reasons to be excited about it. It is easier to let go if you have something else to look forward to.
Compliments of Virtual Results