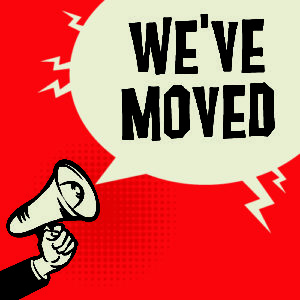 There's so much to think about when you're moving, from making sure all your belongings arrive in one piece to getting the utilities set up in your new home. It can seem like your to-do list never ends. But one important step that you shouldn't forget to take is changing your address. While forwarding your mail through the post office from your old address is a good temporary fix while you're getting settled, you should make sure that everyone has your updated address. Here are all the bases you need to cover.
Verify your new address
This may sound like a no brainer, but you should verify your new address before sending out updates. This is especially crucial if you're moving into a new construction home in a new development. There's always a chance a street has been renamed or the homes renumbered. Double check the spelling of your street and city and verify the zip code with the post office.
Update billing addresses
While the idea of not getting bills in the mail is appealing, your credit score could take a nosedive if you don't get those payments in. Make a list of all the bills you receive, including credit cards, cable, phone and electricity. You should then contact each company individually to let them know your current address. In some cases, you can even note your change of address on your current bill or update your address online.
Notify your bank
In addition to changing your address with credit card companies, you should also notify your bank of your change of address. This is particularly important if you have a debit card that you regularly use to make purchases.
Update online profiles
Do you frequently purchase items online? Then you'll want to update your shipping and billing address with each of those places, such as Amazon or eBay. Since many of these sites offer quick, one-click checkouts, it could be easy to forget they don't have your current information, which could cause you a headache down the line when your item is shipped to your old address.
Notify magazines and other subscriptions
Do you have any regular subscriptions, such as magazines, catalogs or even the fruit-of-the-month club? If you want to continue receiving your items, be sure they have your correct address. You wouldn't want that basket of Georgia peaches going to the family that moved into your previous home, no matter how nice they are.
Alert friends and family
While many people don't send cards and letters through the mail too much anymore, it is still a good idea to let friends and family know your new address. You can even make a formal announcement by sending out personalized change of address cards.
Get a new driver's license
Most states require that you get a new driver's license within a certain amount of time after you move – usually 30 days.  If you're moving in-state, you may only need to notify the Department of Motor Vehicles online. But if you've moved out of state, you will likely need to take a trip to their office in person.
Compliments of Virtual Results