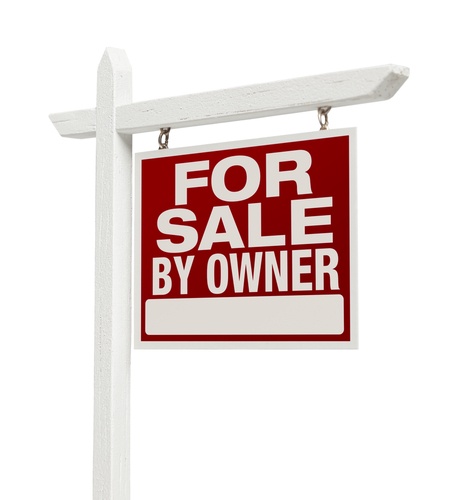 For Sale By Owner (FSBO) homes are just that – homes that are being sold without the assistance of a real estate agent. As a buyer, you may be wondering about buying a FSBO home, especially if you're working with an agent. While there are certain risks and challenges you may face, a home that is FSBO can be a good opportunity. Here's what you should know.
The buyer can use an agent
Even though the seller is not using an agent for the transaction, it does not prevent the buyer from using one. However, it does mean that the seller needs to agree to cooperate with your agent. Agents make a living from the commissions they receive. In order for them to earn a commission from a FSBO transaction, the seller needs to agree to pay their commission, or to apply a credit at closing so the buyer can pay the fee.
You should still get a mortgage pre-approval
Even though you and your agent will be dealing directly with the seller, you will still want to obtain a mortgage pre-approval letter before making an offer. Although a seller is likely more inexperienced about the process than an agent would be, it can still signal to them that you are serious about buying their home. In a busy market, this is especially true, as the sellers may get more than one offer.
Be sure to include contingencies
When writing up the purchase contract for the home, make sure you include any necessary contingencies. You want to make sure that you legally have a way out of the deal if the house doesn't live up to your expectations. Contingencies you'll want to consider including are:
Appraisal
Mortgage approval
Inspection
Clean title
Insurability
Decide who pays for what
There are additional fees associated with buying and selling property, and you will want to make clear from the beginning which party is paying for what. Ask your agent for advice on who would customarily pay for these fees.
Don't skip the house inspection
When buying a FSBO home, you definitely do not want to skip the inspection. Make sure to hire a reputable house inspector. Even if the seller is honest, they still may not know all the hidden problems in the house.
Use an escrow account
In a typical real estate transaction where both parties are represented by agents, earnest money and other fees are deposited into an escrow account that is held by a neutral third party until closing. Do not hand your earnest money deposit directly to the seller. There is usually a small fee associated with opening an escrow account, and it should be decided beforehand who will pay for that.
Get a C.L.U.E. report
Be sure to request a Comprehensive Loss Underwriting Exchange (C.L.U.E.) report. It will show you if any insurance claims have been made on the home in the last five years. You'll be able to clearly see if the home has suffered any damage in that time, such as flooding or fire.
The bottom line is – if you find a FSBO home you love, don't think you have to go it alone. A trusted real estate agent can help you through the process, from the initial offer down to closing day.
Compliments of Virtual Results