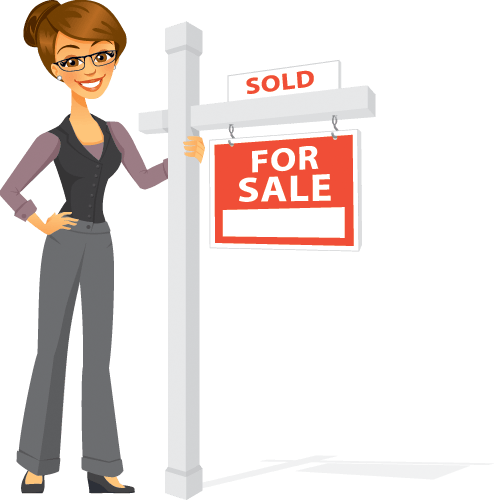 Whether you're buying or selling a home, you've probably considered whether or not it's really necessary to work with a professional real estate agent. With so much information available online, isn't it possible to go through the process alone? While working for yourself may save you commission fees, it could end up costing you more in the end. Here are some of the most important reasons why we think it's valuable to work with a professional.
Pricing expertise
Pricing a home is a little like playing Goldilocks. You don't want to price too high or your home will languish on the market. You don't want to price too low, or you'll lose out on a better deal. You do want to strike the perfect balance and price it just right. A professional real estate agent will have expertise in the local market and knowledge of neighborhood comps. They'll help guide you to choosing the perfect listing price for your home.
Dealing with paperwork
Buying or selling a house generates a high volume of paperwork. This includes purchase agreements, disclosure statements, inspection reports and so much more. It can be time-consuming and intimidating to pore over each document. A professional real estate agent deals with paperwork every day, and can help you navigate through and stay on top of all the documents that need to be read, signed and processed.
Negotiation skills
Negotiating is a learned skill, and professional real estate agents practice it every day. Negotiating on your own behalf can sometimes be difficult, especially if you're emotionally connected to the home. An agent can maintain professional detachment and treat the process as a business transaction.
Easy access
Although the Internet has made it easier than ever to list and browse properties for sale, it doesn't take the place of having an agent assist with your search. A professional real estate agent will be connected to a network of other agents and have easy access to property listings. They can quickly perform searches to find homes that meet your criteria, call the listing agents and set up appointments for viewing.  If you're selling, an agent can field these calls for you, make appointments and answer questions.
Avoiding problems with closing
There's nothing worse than getting all the way to closing day and have the deal fall through. Watching all those weeks and months of work just disappear can be frustrating. A good real estate agent will know what kinds of problems to look for and will be prepared to handle them before they become issues. This could include making sure the title is clear and that the lender will meet the deadline for financing. They'll also stay on top of all the professionals involved in the process, to ensure that everything is moving forward on schedule.
Though technology has made it easy to gather information about buying and selling homes, it doesn't take the place of a professional real estate agent. Having an expert in your corner can help mitigate much of the stress of the sale, head off potential problems and get you the best deal for your home.
Compliments of Virtual Results