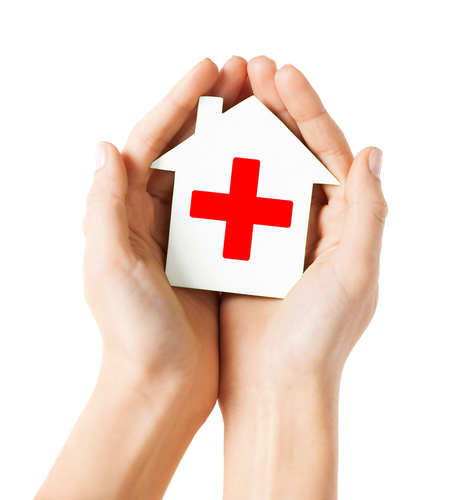 The season of giving is upon us. It's that time of year when we give thanks for what we have and give back to our communities and those in need. But did you know that you could actually use your biggest asset – your home -- to give back? Here are five great ways to keep your giving close to home.
Host a solider in your home
We often take it for granted that we can spend the holidays with our families, friends, and loved ones. But those serving in the military are often unable to go home during the holidays. That's where your home comes in! You can offer to host a soldier or service member in your home during the holidays. The easiest way to find out about what programs are available in your area is to contact your nearest MWR (Morale, Welfare, and Recreation) office.
Install a Little Free Library
Another fun way to use your home to give back is to install a Little Free Library. It's a neighborhood book exchange where everyone is invited to take a book or leave a book. The first Little Free Library was installed in 2009, and since then more than 75,000 have been installed around the world. Anyone can start a Little Free Library. You can build your own or buy a kit online. It's a fun way to inspire reading and to strengthen your community, one book at a time.
House evacuees
If you are an Airbnb host, then you can donate your home to provide emergency shelter to evacuees. This includes people who are affected by forest fires, flooding, hurricanes, and other natural disasters. By signing up for their Open Homes program, you can indicate if you are able to open your home for free to displaced neighbors and relief workers. You can control how often you open your home and how long guests can stay. It's a wonderful way to help those in need find a safe and welcoming place to stay while they are rebuilding their lives.
Offer shelter to refugees
Another great way to use your home to help those is need is to house a refugee. Room for Refugees is a network that offers safe, temporary homes for refugees and asylum seekers. It caters specifically to those who are most vulnerable – families, those who are sick, unaccompanied minors, and the elderly. The program began in Scotland in 2002, and the US hosting model is now in development. Check the website for more details about how you can help.
Donate your home to charity
Finally, did you know that you can donate your home to charity? Donating your home is a great source of revenue for a charity, and there are many organizations that accept donated homes as gifts. There are many benefits to homeowners as well, including saving your heirs from paying a large inheritance tax after your death. This is by no means an easy process, and it's important to discuss your plans both with a lawyer and the organization to which you want to donate your home. But it can be one of the most valuable gifts you ever give.
Compliments of Virtual Results