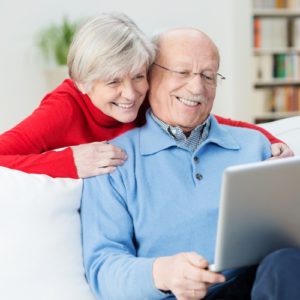 Buying a house can be an intimidating process. Buying a house and moving to a new city can be even more stressful. Thankfully, there is so much information available online, you can now learn all about your new home before getting there. By researching your new city before you arrive, it will take less time to feel settled. And you'll know just who to call for pizza delivery on moving-in day! Here are our picks for the best websites to research your new city.
AreaVibes
Plug in the zip code of your new locale on AreaVibes to get its livability score. The score is based on a number of factors, including crime, education, housing, employment, weather, amenities and cost of living. Find out your commute times, view local real estate market stats, get information about schools, and see how your town stacks up to others in the area.
Neighborhood Scout
Want to learn more about each of the neighborhoods in your new city? You can with Neighborhood Scout. By entering the zip code, you'll get a list of all the neighborhoods in that area. Drill down deeper and find out real estate stats, unique characteristics, demographics and more. You can even see their trends and forecasts for each neighborhood.
Google Street View
Nothing gets you more familiar with a new place than driving around. Do it virtually before you arrive when you use Google Street View. Find out how easy it is to walk the neighborhood, see what shops are nearby, look for the closest public transportation stop or learn how easy it will be to park on the street. By the time you finally arrive in your new place, it will all feel very familiar.
Yelp
If you haven't been using Yelp, what are you waiting for? It's the best place to go online to discover the most popular restaurants, bars, nightclubs, hair salons, car mechanics and so much more in your new city. Get honest reviews from locals, see photos taken by users, browse menus and find locations on a map. You can also discover local events and get special offers from businesses that are sponsoring promotions through the website.
CrimeReports
Want to find out what the crime statistics are in your new neighborhood? Then CrimeReports should be your first stop. Here you'll find the country's largest collection of data from law enforcement agencies. More than 1000 agencies provide crime data to CrimeReports. You can sign up for Crime Alerts and receive notifications whenever there is an incident in the area you are following.
GreatSchools
If you'll be moving with your family, you'll definitely want to research the schools in your area. GreatSchools is an excellent resource to find easy-to-understand data on K-12 schools, information about school resources and student outcomes, and candid reviews from parents. They also offer a wealth of parenting resources, such as interactive tools, tips, worksheets and videos, all aimed at helping parents support their children as they grow and learn.
Compliments of Virtual Results