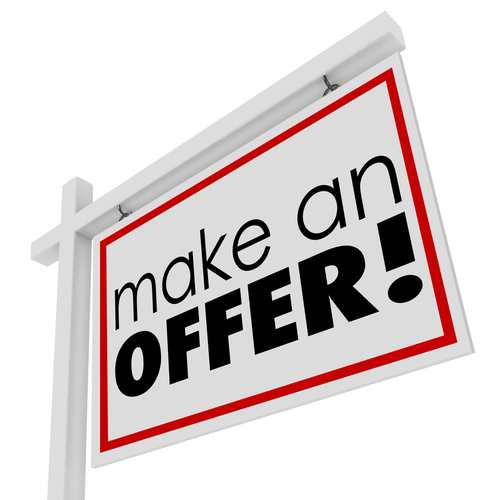 You've found a house you love and you're ready to make an offer. Unfortunately, you find out from your real estate agent that the house is under contract – meaning the seller has already accepted another offer. While it can be frustrating to have someone else beat you to the punch, all is not lost. In cases like these, it might make sense to put in a backup offer.
What is a backup offer?
A backup offer is exactly what it sounds like – a fallback should the deal not close with the first buyer. This allows you to submit a contract to the seller with an addendum that states if the first contract should be cancelled for any reason, that your offer is the very next one that will be accepted. The backup offer needs to be signed by both the buyer and seller and will also often include an earnest money deposit.
Why might the first contract fall through?
In most cases, the first contract probably has contingencies. These are certain requirements that must be met before the sale of the house can proceed. Typical contingencies include:
The buyer selling their current home.
The home passing inspection.
The home appraising for the sale price and not lower.
The buyer securing a loan.
Any one of these contingencies is a potential downfall that could kill the sale. The home would then fall out of contract and the seller would put the property back on the market.
Is a backup offer legally binding?
Just like the first contract, a backup offer is legally binding as long as both parties have signed it. If the primary contract is cancelled for any reason, then the backup offer becomes the purchase agreement. At this point, you will not be able to walk away from the sale without forfeiting your earnest money deposit, unless you specifically allow for that contingency in the contract.
What are the benefits of a backup offer?
In some markets where bidding wars are common, having an accepted backup offer means you will not have to go through a stressful bidding war should the home come back on the market. And if it's a home you love, having that security can be really important.
Are there any drawbacks to a backup offer?
In some cases, a backup offer can provide extra motivation for the first sale to close quickly. You will also want to consider if you can afford to have your earnest money deposit tied up for any length of time. If you continue to look at other homes while you're waiting to hear about your backup offer, you may also lose your earnest money should you decide to buy another house.  Waiting on a backup offer can also indefinitely postpone your moving date, and if the first contract falls through on a contingency such as a leaky roof, that's an issue that you're going to inherit.
If you've found your dream home but it's already under contract, talk to your real estate agent about making a backup offer. They can discuss the pros and cons with you in detail and help you decide if it's the right move.
Compliments of Virtual Results