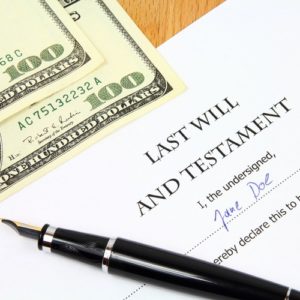 Did you recently inherit property from a loved one that you intend to sell? If so, you have probably discovered that selling inherited property is an emotional process that comes with its own set of challenges. And if you have inherited a home along with your siblings, there are even more logistics you have to deal with. Here's what you will need to know to make the process as smooth and pain-free as possible.
Understand the tax implications
When selling a home that you've inherited, the tax basis is the value of the property on the day the previous owner died. You will owe taxes on whatever the difference is between the value of the home when you inherited it and the amount you sell it for.
To illustrate, if the home was valued at $100,000 on the day the previous owner died and you sell it for $150,000, you will report a gain of $50,000 for tax purposes. If you are splitting the inheritance with others, then the gain will also be split. For example, if you would be sharing the inheritance with one sibling, each of you would report a gain of $25,000. If the selling price is less than the value, you do not need to report a gain. If you have any questions, seek the advice of a qualified accountant or tax attorney.
Wait through probate
Before you sell the inherited property, you must wait for it to go through probate. Some states allow for an expedited probate process if the total value of the estate is relatively small. However, most estates that include property will likely exceed this threshold. Once probate has concluded, the executor will be given permission to distribute assets and settle debts.
Make an agreement to sell
If you have inherited property with others, all parties will need to agree to the sale. If not everyone agrees, working with a mediator can help. In some cases, one party may want to keep the property and will agree to buy out the other shares. In other cases, the property must be sold in order to settle any outstanding debts the estate may have.
Prepare to sell
Once all parties have made an agreement to sell, it's time to prepare the property to go to market. The home will need to be cleaned out first, oftentimes through an estate sale. Usually one person will be designated to handle any transactions. This is typically either the executor of the will or the trustee if the property was held in a trust. Consider enlisting the help of a real estate professional, who can assist with pricing the home accurately, coordinating showings and handling the closing process.
Be gentle on yourself
Selling an inherited home from a loved one is a tough process. Sorting through belongings and deciding what to keep and how to divide them up can be emotionally draining. Even siblings who have great relationships can find themselves in heated arguments. Be sure to take care of yourself and find time away to decompress during the process.
Compliments of Virtual Results