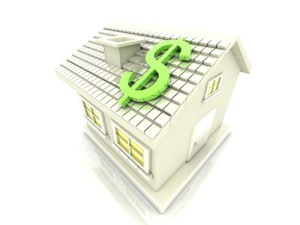 When preparing to sell their home, a common question pops up. Homeowners want to know what they can do to get the maximum selling price on their home. Of course, the answer to "What can I do to increase my home's value or get a better selling price?" is difficult to answer because each home has it's own set of improvements, renovations or upgrades that might make the difference for it's specific market. In general, however, potential improvements can be broken out by the amount the homeowner has available to spend and the return on investment, or R.O.I. $ Low cost improvements make a big difference when your home is structurally sound, but appears a little lived-in. Number one and two on this list are:
Clean, clean and then clean some more. A home that is not clean gives buyers the impression that your home also is not cared for. Dirt and grime on the surface makes them wonder about hidden mold, termites or other less visible problems. Wash walls, scrub bathrooms, make those windows sparkle, deep clean or at least spot clean the carpet. Be sure to dust ceiling fans and light fixtures, clear out cobwebs from corners and polish wood railings and floors.
De-clutter, remove and store. Buyers typically look for space, extra room and plenty of storage. Many potential purchasers do not have the ability to "feel" the size of a room when it is overfilled with furniture, toys, stacks of books or magazines and other collections of items common to an occupied home. They need you to remove as much clutter as possible so that they can visualize their own furniture fitting in that area.
De-personalize. Along with de-cluttering, removing family photos, children's art, trophies, taxidermy, golf ball collections and other personal or less ordinary items gives your home the opportunity to appeal to a wider group of buyers. When your home appears to be a bachelor pad, a family or couple may be less inclined to see themselves in it, and when a house appears only family oriented, it may have less appeal to a work-from-home entrepreneur looking for extra office space.
Clear the yard. Remove any junk, broken patio furniture, play equipment and other debris from the exterior. You don't know if a buyer is looking for a house or is looking for a yard for their children to play in, or a place for outdoor entertaining. A cluttered yard gives a first impression that is difficult to overcome, no matter how much you do to the interior.
Fix broken things. Broken outlet covers, screens and other items give buyers the notion that your home may need too much work. Simply fixing that leaky faucet or running toilet, replacing a broken tile or piece of wood trim or otherwise repairing simple items boosts your home's appeal.
Call us … Give us a call and we'll walk through your home with you to give you ideas on the simple things you can do to improve your home's value. Compliments of Virtual Results