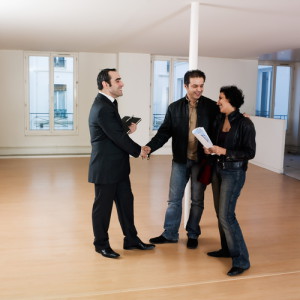 As a real estate trend, loft living is here to stay. Originally thought of as live/work spaces for artists and musicians, the term "loft" evokes transformed warehouses and industrial spaces with exposed brickwork, open pipes and electrical conduits and other industrial-type accoutrements such as old wood or concrete floors. While the original concept of a loft is the transformation of an old commercial building into big, open living spaces, modern lofts can include new construction and spaces with walls, too. Buyers drawn to loft living include historic artistic residents, young professionals and even empty nesters and Baby Boomers.
Easy care
While artists are looking for more space and young professionals want to be nearer to work and nightlife, empty nesters desire the spaces as an answer to their need for less demanding upkeep. With no yard to mow or flowerbeds to tend, roofs to replace or leaves to rake, the urban life is a great draw for active mid-life professionals once their children leave home.
Easy access
Living in a warehouse just for the sake of living in a warehouse is not what we're talking about here. Even in small communities, downtown living typically means being nearer to activities, theatres, public libraries, medical care, shopping, offices and public transportation. For some, living nearer to the places they like to go means they'll actually get to experience events more often. Leaving work, driving home to the suburbs only to turn around and come back into the city for a show, concert, gallery opening, etc. is a huge effort compared to stepping out the front door of your loft building and walking a couple blocks to the theatre district.
Alternatives
As urban loft living grows in popularity, the strict definition of a loft as a transformed warehouse, commercial or industrial building has given way to some new construction and to the so-called "soft lofts." Due to the popularity of actual converted lofts, savvy developments replicating some of the features of traditional lofts into new construction offer an option for urban loft-style living in newly-built buildings that take advantage of the urban atmosphere and open floorplans. But, they offer lower-cost utilities with the use of more ecologically designed windows or more efficient heating and cooling options. Often, soft-lofts use recycled materials and renewable resources. Additionally, rather than one large space, a soft-loft may have actual walls dividing bedrooms from kitchens and other more traditional apartment features including built-in closets.
Community
A most compelling reason for loft living in an urban area is the sense of close community that many residents claim from living and working near to where they also shop and play.
If you're interested in learning more about loft-style condominiums or commercial buildings that might make a great loft conversion, we can guide you through the ins and outs. Give us a call today and we'll get started.
Compliments of Virtual Results