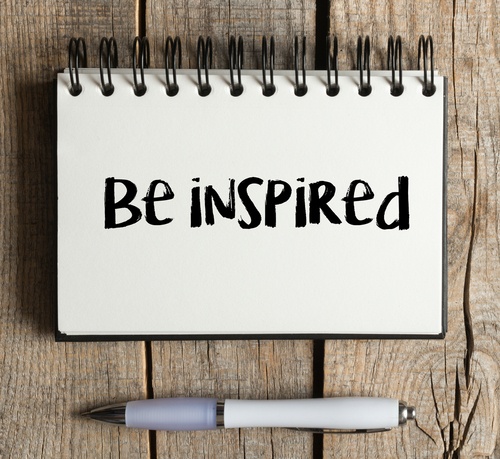 Leaping into the home buying process for the first time can be intimidating. It seems like there are so many things to know and decisions to make. It's enough to keep even the most together person from making their dream of home ownership come true.
If you have some doubts, worries or fears as you navigate the real estate market for the first time, let these quotes inspire you to keep a healthy perspective and to move forward with courage.
"If you don't go after what you want, you'll never have it." – Nora Roberts
New York Times bestselling author Nora Roberts knows a thing or two about going after what you want. After all, she's written more than 200 novels. The same principle applies when thinking about becoming a homeowner. It will never happen if you don't put the wheels in motion to make it happen. If you're ready and willing, now is the time.
"Twenty years from now you will be more disappointed by the things that you didn't do than by the ones you did do." – Mark Twain
Are you letting "what if" scenarios keep you from buying your first home? What if I hate my new house? What if I can't pay the mortgage? What if I feel like I'm in over my head? Worry is normal, especially when making a big decision like buying a home. But letting worry keep you from your dreams is a recipe for an unhappy life. In twenty years, will you be more disappointed that you had some unexpected bumps in the road or that you never realized your dream of becoming a homeowner?
"Remember that sometimes not getting what you want is a wonderful stroke of luck." – Dalai Lama
Are you bummed because you put in an offer on a house that you loved, but the seller ultimately chose someone else? Yes, that can be disappointing. But don't throw in the towel just yet. Sometimes missing out on one opportunity brings another opportunity that is even more in line with your dreams.
"The only thing you can really control is how you react to things out of your control." – Bassam Tarazi
The home buying process can be both complex and stressful. That doesn't mean you have to let it get the best of you. Sometimes things happen that are out of your control. This could include everything from having unexpected issues turn up during the inspection to dealing with an unresponsive seller. You don't always have control over what happens to you, but you do have control over how you react to those situations. Take some deep breaths, go for a walk and keep a healthy emotional detachment from the process when necessary.
"There's no place like home." – Dorothy Gale
When you're deep in the process and it feels like you will never find the perfect home, let alone get to closing day, remember these words of wisdom from the Wizard of Oz. There really is no place like home. It's worth muscling through challenges to find the home that's just right for you. Keep your eye on the end game, and before you know it, you'll be settling into a place of your very own.
Compliments of Virtual Results