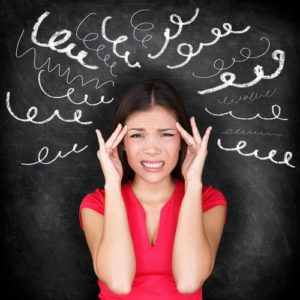 Let's be honest – living in your home while you have it on the market can be tough. Not only do you need to keep it spic and span at all times, but you also have to be ready to show it on a moment's notice. This can cause quite an upheaval in your daily life if you aren't prepared. Although it can be stressful, it can be done. Here's our best advice for how to survive your home sale.
Pack it up
Once your home is on the market, you may start to feel as if you're on a speeding train and you can't quite keep up. Do yourself a favor and get a head start on cleaning, de-cluttering and packing up your belongings. Since spring is on the way, it's unlikely you'll need heavy-duty winter gear for much longer, so pack it up and move it out. Consider investing in a short-term storage unit to store packed boxes and unneeded items until moving day.
Remove all personal items
Think about it – strangers will soon be looking in every drawer, cabinet and closet in your home while you aren't there. Don't make it easy for someone to steal personal information by leaving it out. Protect valuables like sensitive financial documents or precious jewelry by locking them in a safe. Password-protect all computers. Remove prescription medication from the medicine cabinet. When in doubt, keep it under lock and key.
Get into a daily routine
If you're living in your home while you're selling, the best thing you can do for your well-being is to get into a daily routine. That way, if your agent calls with a last-minute showing, you won't be scrambling to be ready. In the morning, make the beds and pick up any clutter in the house. Clean the kitchen and empty the kitchen sink. Tidy the bathroom and vacuum the floors. When the phone rings, you'll be ready to leave at a moment's notice if necessary.
Have a plan for showings
Talk to your agent about how showings will be handled, and be upfront with any requests you have. This could include scheduling showings during certain times of the day, or giving you at least an hour's notice before potential buyers come by. Make a plan for what you'll need to do to the house before you leave for the showing. This might mean turning on basement lights, opening curtains and taking a quick walk through your home to make sure it all looks good. If you have pets, have a plan with what you'll do with them during the showing.
Take time outs
If managing showings while living in your home is stressing you out, be sure to take time outs for yourself. Go out for dinner. See a movie. Take a walk. Treat yourself to a massage. Selling a home can be very stressful, and it's normal to feel anxious about it. Take care of yourself during the process. Your health is important, too.
Hire a professional
The best thing you can do to survive your home sale is to enlist the help of a professional real estate agent. An agent can be an indispensible ally and a powerful advocate for you during the process of selling your home. They can tell you what to expect and help you navigate through each step of the journey. And working with an agent will help ensure that you sell your home quickly for the best possible price.
Compliments of Virtual Results