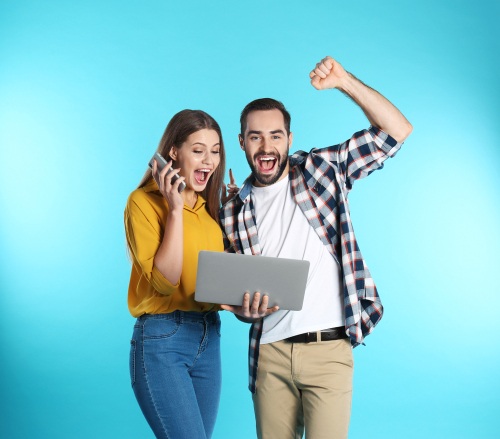 Making an offer on a house can be a very exciting – and very nerve-wracking – experience. Finding a home you love can be a challenging process. Waiting to hear back about your offer can have you on pins and needles. This is the point in the home-buying process where things get serious and the exchange of paperwork starts to escalate. In order to keep your cool during this wild ride, it's helpful to know what to expect.
Choose a starting price
When you're making an offer on a house, you must begin with deciding exactly how much to offer. You will need to consider local market conditions, your budget, and how motivated the seller is, among other things. Evaluate local comps, and take into consideration how competitive the market currently is. This will help you decide how close you need to be to the asking price.
Determine your contingencies
Contingencies are items that can change or terminate your offer. It is common to include contingencies about appraisals and inspections. That way, if the home appraises for less than the asking price or the inspection reveals serious issues that weren't previously disclosed, you can walk away. You may also include other contingencies such as securing financing or specifying the amount of time you need to find a buyer for your current home. In a competitive market, it's wise to limit the number of contingencies to make your offer more attractive than others.
Prepare a written offer
Once you've decided on a price and your contingencies, your real estate agent will prepare an offer letter. This letter is legally binding and is guided by local and state laws. The letter will contain such things as the property description, the purchase price, other terms including closing costs and other fees, a mandate requiring a clear title, a projected closing date, and the offer's expiration date. It will also include how much you will be offering as earnest money.
Consider including a personal letter
In competitive housing markets, it can be helpful to include a personal letter to the seller detailing why you love the home. Appeal to the seller's emotions and let them know why their home is the perfect one for you. It could be just the edge you need to make your offer stand out.
Submit your offer
Once your offer letter is complete, your agent will send it to the seller's agent. You will then enter the waiting game. One of three things will happen -- the seller will accept your offer, decline your offer, or make a counter-offer. You and your agent can then respond accordingly.
Work with an experienced agent
In the end, when you're making an offer on a home you love, it's reassuring to know you're in good hands. That's why it's so important to work with an experienced real estate agent who is an expert in your market. Partnering with a professional who has walked down this road many times with other homebuyers will put your mind at ease and help you submit an offer that a seller simply can't refuse.
Compliments of Virtual Results