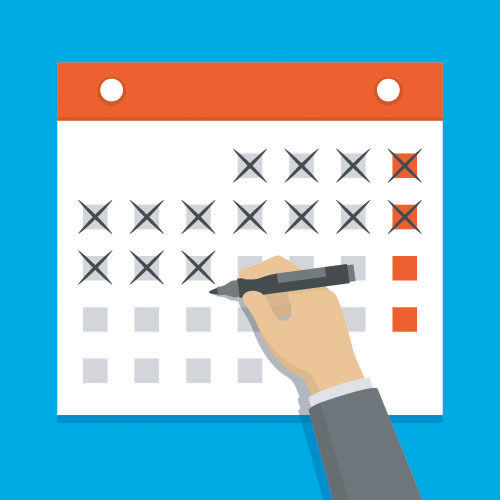 If you've never purchased a home before, then you may be wondering exactly how long the process takes. Although every situation is unique, there are certain average timelines for each phase of the home-buying process. Here's how long you can expect it to take when you're buying a house so that you can plan accordingly.
Getting ready to buy a home – six months
Buying a house is typically not something you can just jump into. If you want to get the best deal on the home that's just right for you, then you need to spend some time preparing. The more time you can spend getting ready before you begin your search, the better. One of the things you'll need to do when you're getting ready to buy a home is to get pre-approved for a mortgage. This includes shopping around for the best deal and getting all your financial documents in order. You may also need time to improve your credit score or fix errors on your credit report. You should also include the time it will take to save for the down payment on the house. Expect this phase of the process to take as long as six months.
Searching for a home – at least three weeks
Once you've secured your down payment and gotten pre-approved for a mortgage, it's time to begin your search. You can begin online to find out what's available in your market. A real estate agent can also help you find homes that fit your criteria. Once you've found some homes you want to see in person, it's time to schedule visits. On average, most buyers need to see at least 10 homes before they find a home they like. This part of the process can take shorter or longer depending on your needs, the amount of inventory in your market, and how available you are for home showings. But you can expect this part of the process to take at least three weeks and up to several months.
Closing on a home
Once you've found a home you like, it's time to make an offer. If the seller accepts your offer, then the process of closing on the home begins. There are many steps involved when closing on a home. If you are financing the purchase of the home with a mortgage, then the process will take longer than if you are paying cash. During this time, you will need to schedule a home inspection, and you'll be submitting many documents. At times you will feel like there is too much to do in a short amount of time. At other points during this part of the process, it will feel as if nothing is happening. On average, you can expect the closing process to take approximately 50 days from when you make the offer until you obtain the keys to the house.
While this is a general guideline to give you a sense of how long your home-buying journey will take, understand that it could be different for you. You can help the sale move along by knowing what to expect, staying organized, and working with an agent who is an expert in your market.
Compliments of Virtual Results