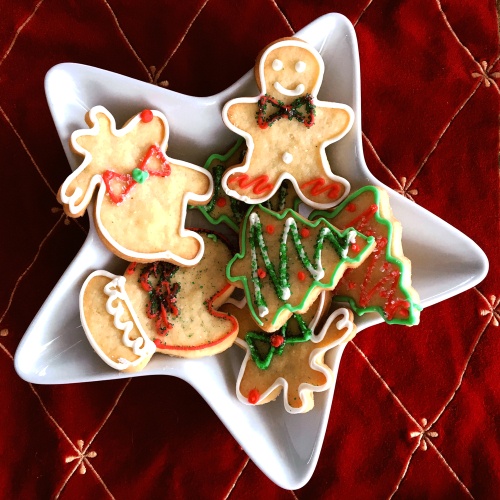 Do you have an annual tradition of exchanging small gifts with your neighbors over the holidays? Or maybe you've just moved and you'd like to give gifts as a way to meet your new neighbors? It's a wonderful way to show your appreciation to the people who call your neighborhood home. If you're looking for some fun new ideas, read on. These are some of the best ideas we've seen this year for neighbor gifts.
Simmering potpourri
If you're looking for a non-food gift this year, then simmering potpourri is the perfect choice. This is an affordable option that looks beautiful and takes almost no time to make. You can gather all the materials in a pretty box or a mason jar, pop on a bow, and voila! These mixes can be added to water and placed on the stove over low heat for several hours. It will make your neighbors' homes smell so wonderful and can be used several times. You can make them with simple ingredients that you probably already have in your kitchen. This includes dried herbs, spices like cinnamon and clove, citrus fruit peels, and cranberries. Check out some great recipes here.
Wrapping paper
Don't you hate it when you run out of wrapping paper and tape? Be your neighbors' savior and give wrapping paper as a gift. This is a practical and affordable choice that just about everybody can use. And they'll be glad you saved them the inevitable weight gain of yet another plate of cookies. If you aren't sure what holidays your neighbors celebrate, opt for a more general-themed paper. If you want to spend a little more, splurge on some really luxurious handmade papers. If you'd like to score a bargain, hit up the post-holiday sales and buy wrapping paper for next year.
Batteries
Have you ever had a child open a toy that needed batteries – and you didn't have any? That's a nightmare scenario. Make sure your neighbors have a stash on hand by gifting them batteries. You can buy batteries in different sizes in bulk, and then divvy them up into smaller gifts. Tie them up with a bow and add a tag, and you will be everyone's favorite neighbor this year for such a creative and useful gift.
Soap or hand sanitizer
It's the most wonderful time of the year – but it's also cold and flu season. Help your neighbors ward off the latest bug and stay healthy with a gift of hand soap or hand sanitizer. Buy the soap in a wonderful holiday scent or travel-sized hand sanitizers with holiday themes. Whether you buy soap or sanitizer, you can add a funny label that says "spread cheer, not germs."
Cookies
Cookies are a traditional holiday gift for a reason – they're so darn good! You can purchase cookies at the grocery store or a bakery if you're short on time. If you want to make them from scratch, there are tons of great cookie recipes online. You can make a pretty presentation by picking up some vintage plates at the thrift store or holiday-themed plates from the dollar store.
Compliments of Virtual Results