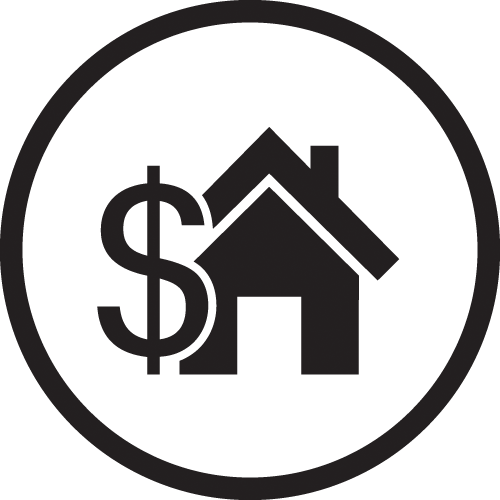 Is it time for you to sell your home? You're no doubt thinking about all the money you can potentially make from your home sale. But it's important to remember that selling a home can also cost you money. Not only will you be on the hook for commission fees and various closing costs, but there are also other hidden expenses associated with selling your home. Here are a few that you need to prepare for when you're getting ready to sell.
Home repairs
If you have something more than a leaky faucet to repair, then you'll probably need to hire a professional. When you're listing your home for sale, you shouldn't cut corners. Buyers can spot poor craftsmanship, and doing work on the cheap won't help your home sale. Make a list of all the needed repairs and tally up the costs. You can expect to pay anywhere from a few hundred to a few thousand dollars, depending on the work you need done. If you have a major repair, such as replacing the roof, it may make more financial sense to lower the price instead of completing the work yourself.
Listing photos
Most homebuyers begin their search online. Based on how your home appears in the listing, potential buyers will decide whether or not your home warrants an in-person visit. If you take a few quick photos on your smartphone, you may be missing out on a good sale. You want your home to look as good as possible, and that means taking quality photos. Expect to pay anywhere from a few hundred dollars to more than $1,000 for a professional photographer.
Staging
Another hidden cost you will need to consider is professional staging. When potential buyers are viewing your home, they need to be able to imagine themselves living there. Not only do you need to de-clutter and de-personalize your home, but you should also think about having it staged. According to a report by the National Association of Realtors, the median value of home staging is approximately $675.
Curb appeal
Not only do you need to focus on your home's interior, but you should also spend some time sprucing up the exterior. Curb appeal is a big factor in enticing potential buyers to look at your home. If your exterior is in dire need of help, you may need to spend a few thousand dollars to hire a professional landscaping crew. But in most instances, you can spend a few hundred dollars and a weekend's worth of time making the exterior look clean, cheerful and inviting.
Utilities
If you've already moved out of your home for sale, it doesn't mean you are off the hook for regular maintenance costs. The home needs to have electricity and water and be heated and cooled properly during the time it's on the market. Don't forget to factor in the cost of utilities when you're selling your home.
Mortgage pay-off
Finally, if you financed the purchase of your home, then you will need to take into account the money from the sale that will go towards paying off your mortgage. The money you ultimately receive will include deductions for all fees and costs associated with paying off that mortgage.
Compliments of Virtual Results