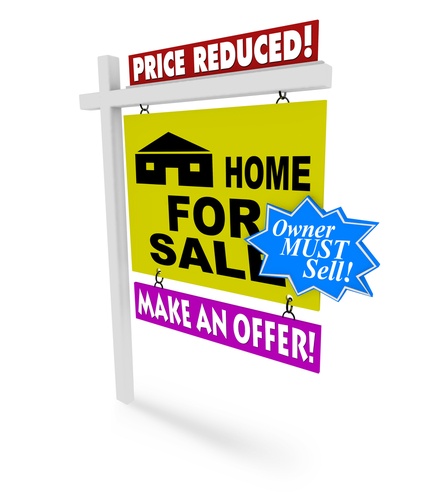 If you're the kind of person who loves a good deal, then there's no reason you can't get a good deal on a home. Although you won't be clipping coupons to save on that home purchase, there are ways you can save big. Here are some of the best tips we've found to score the best deal on a new home.
Shop around for a mortgage
As with any big purchase, you should shop around for a home loan to make sure you're getting the best deal. You should ideally start shopping for a mortgage between three and six months before you begin house hunting. Compare the rates of different lenders. By choosing the right mortgage, you could potentially save thousands of dollars over the life of the loan.
Buy a fixer-upper
When you're house hunting, you may find listings that describe a home as a "fixer-upper" or one that is being sold "as-is." If you're hoping for a bargain, these homes are often the places to find them. Although you will need to put money and time into the repairs to make the home livable, you will undoubtedly get a big break on the purchase price.
Look for homes with price reductions
In addition to finding fixer-uppers, you may also come across "price reduced" listings. These are homes that have been on the market for a long period of time. The longer a home languishes on the market, the harder it can be to sell. It's possible the seller may be willing to cut you an even better deal than the reduced listing price.
Ask the seller to pay closing costs
Some sellers may not be open to negotiating on the price of the house. But that doesn't mean you can't find ways to save money on the deal. In some cases, sellers don't want their home sale to be less successful than a neighbor's sale. They don't want the public numbers to be less than their asking price. But you may be able to negotiate with them to pay the closing costs instead. These numbers aren't as public, and can save you a few thousand dollars.
Offer to pay all cash
If you have the means to pay for the home with cash, then you have a great bargaining chip. All-cash offers are very appealing to sellers because they don't have to worry about the sale falling through because of a mortgage denial or an appraisal issue. Cash offers can close faster as well, which could entice the seller to give you a break on the purchase price.
Work with the best agent
Finally, the best way to get a great deal on a new home is to find a good real estate agent. Working with an experienced agent who is an expert in your market will help to ensure that you get the best price on your home. They will have experience negotiating the best deal, which could save you money on the purchase price or on closing costs. Get recommendations from family and friends, and interview several agents before making your decision.
Compliments of Virtual Results