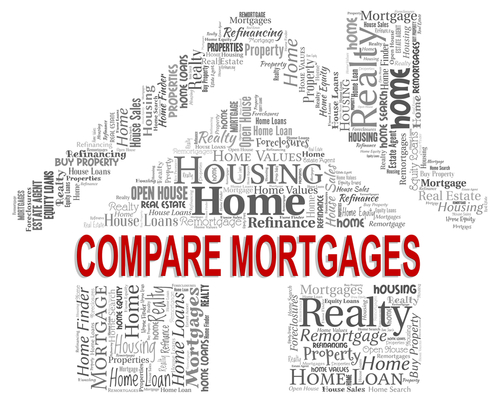 Unless you're planning to pay all cash, if you're shopping for a home then it means you're also shopping for a mortgage. Depending on your personal situation, some mortgages could be a better fit for you than others. Knowing which loan is the best choice for you can save you money down the line, so it's important to be knowledgeable about what's available. With that in mind, let's take a look at four of the most common types of home loans.
Conventional Loan
As you can probably tell by its name, a conventional loan is the most common type of home loan. A conventional loan generally offers the best rates and terms and the lowest monthly payments. This type of mortgage has fewer requirements because it is not part of a government program, like the other loans on this list. Since it represents a greater risk, lenders usually require that borrowers make a sizeable down payment, have a steady income and a good credit score.
Who it's for:
Conventional loans are a great choice for buyers who have saved up the money for the down payment and meet the other requirements outlined by the lender. If you find you're in this position, be sure to shop around for your loan, as rates and fees can vary widely by lender.
FHA Loan
FHA loans are backed by the Federal Housing Administration, which is managed by the Department of Housing and Urban Development (HUD). These types of loans are insured by the government should a buyer default on the mortgage. The down payment for an FHA loan is 3.5 percent, and borrowers with less-than-perfect credit may still qualify. However, you will be required to purchase mortgage insurance, which will increase the overall cost of the home.
Who it's for:
FHA loans aren't just for first time homebuyers. Anyone can take advantage of this loan program, and it's great for those who don't have a sizeable down payment saved or who have lower credit scores.
USDA Loan
USDA loans are available for buyers who live in rural areas. These loans are financed entirely by the government, which means no down payment is required. USDA loans also offer lower interest rates, but buyers will be required to purchase mortgage insurance, like with an FHA loan.
Who it's for:
USDA loans are for properties in eligible rural areas, and borrowers must meet certain guidelines for their household income.
VA Loan
Finally, Veterans Affairs (VA) loans are available for those who have served in the military. Borrowers can secure these loans with no down payment and unlike FHA and USDA loans no mortgage insurance is required. There are strict guidelines about the type of home that can be purchased, and it must be your primary residence.
Who it's for:
Veterans must meet minimum requirements for length of service in order to qualify for a VA loan. Spouses of those who died during service may also qualify. A certificate of eligibility will be required, although in some cases the lender can secure it for you.
Compliments of Virtual Results